Then Jesus called for the children and said to the disciples, "Let the children come to me. Don't stop them! For the Kingdom of God belongs to those who are like these children. I tell you the truth, anyone who doesn't receive the Kingdom of God like a child will never enter it." [Luke 18:16-17]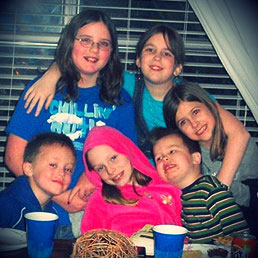 At Christ Community Church we believe that children are a very important part of the church family today, not just the future of the church. We strive to make them active participants in Bible class as well as in worship assemblies.
The ministry is staffed with loving professional educators and an LVN (licensed vocational nurse).
Purposes of Children's Ministry
Assist, encourage, and partner with parents as they...
...teach their children to know and love God and His word, the Bible.
...encourage their children to love themselves as God loves them.
As a church family we want to...
...furnish opportunities for children to actively participate an all aspects of church life.
...provide a safe and fun environment for all church activities.
...encourage children to tell their friends about Jesus.
...equip children to help others become more like Jesus.
Highlights of the Children's Ministry
Summer music camp
Holiday programs
Adult prayer partners of each student
Manna Project (sponsor Haitian child)
Weekly Bible classes
Baby dedication service
For more info about CCC's Children's Ministry, email sfrazier@cccfamily.org.